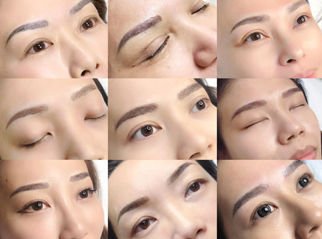 Eyebrow Embroidery
We have a wide selection of eyebrow embroidery designs for our esteemed customers, with specially-designed eyebrows to suit each customer's face shape and bring out the natural youthfulness of each individual. We offer colour pigments imported from Asian & European countries, because we believe you deserve only the best.
Lash Extensions
When people look into your eyes, make it worth their while.
Our eyelash extensions are specially handpicked from overseas by the founder, in order to ensure quality & comfort for our customers. With our unrivalled techniques & comfortable lashes, we offer the assurance that your natural lashes are well taken care of, and break the myth that eyelash extensions cause lashes to fall. At the same time, we bring out the beauty of your eyes with our unique eyelash extensions. With our years of experience, we also offer customised eyelash extensions for customers upon special request.
Threading
We fix your hairy issues! Our threading for brows includes threading and tweezing to ensure a beautifully groom brows to perfection.
Of course, how can we forget about threading for full face, forehead, upper lip, lower lip, cheeks, chin & fingers too.